Portugal provides incredible value, notably in its approachable and inexpensive white wines from Vinho Verde and Minho. While these white wines are ideal for summertime enjoyment, cooler weather is approaching, and many of us are beginning to consider red wines. There are several goods, inexpensive reds, available in the country.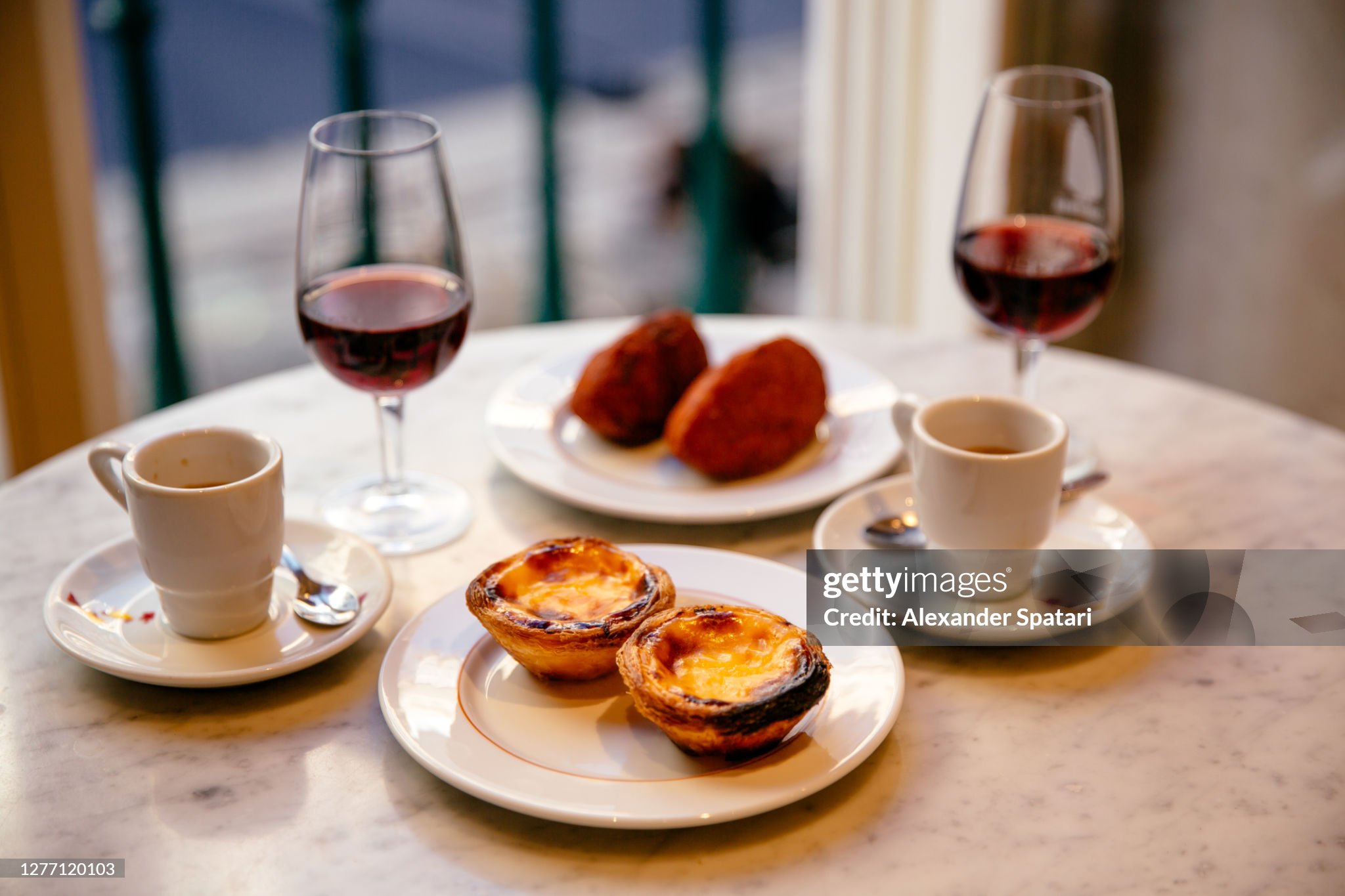 Portugal's red wines are frequently intense with firm structure and black fruit flavour, in contrast to the light and acidic white wines. Both foreign types like Merlot and domestic varieties like Touriga Nacional are used to make them.
And so, in this article, learn more about Portuguese red wine, which ones are the best among its different regions, and choose from the variety of red wines we offer here at Kendricks Familia Imports.
Portuguese Red Wine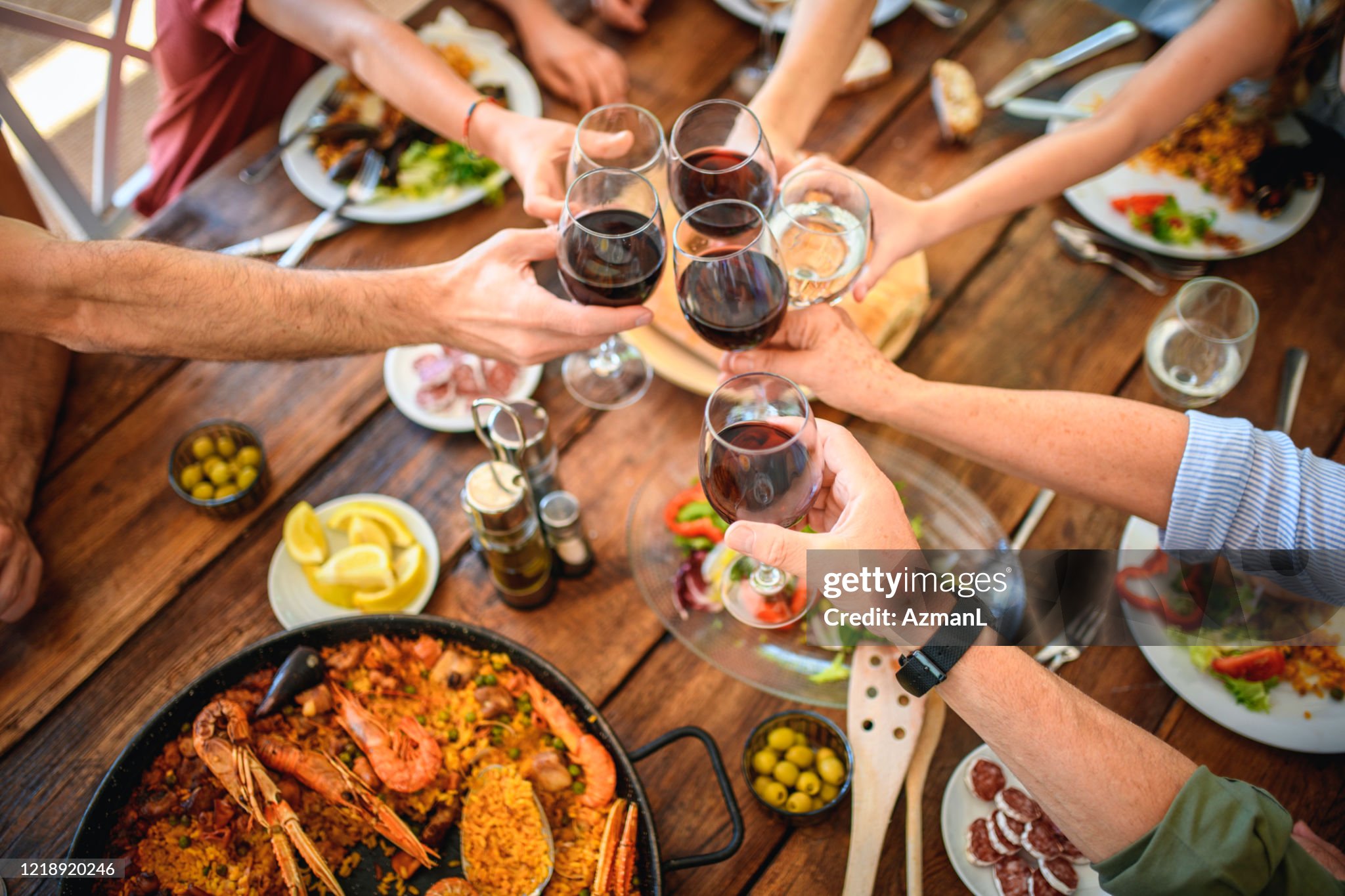 Portugal is a small country when compared to France, it's neighbour. Nevertheless, despite its small size, Portugal produces some of the most dynamically diverse red wines.
Native grapes have developed into a distinctive variety under the strong impact of the Atlantic, Mediterranean, and continental climates. It is hardly surprising that this tiny nation contains more than 230 indigenous types.
Types of Portuguese Red Wine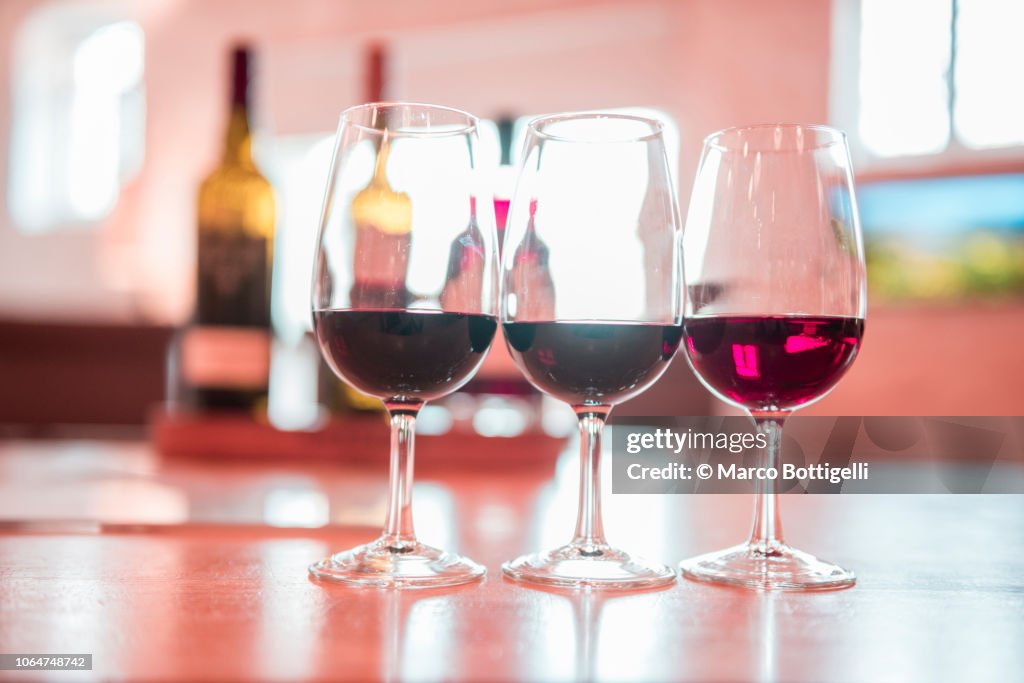 Aragonez and Tinta-Roriz are the two red grape varietals most commonly cultivated in Portugal (also known as Tempranillo). In most of the nation's wine areas, you can find both of them. So, depending on the location they are grown in, they create distinctive and unique qualities.
Portuguese wines are frequently mixed. Unless you're trying a Baga from the Bairrada, it's uncommon to locate single-varietal bottles. Regarding production, the harvest season typically occurs in Portugal between late August and early October.
Look to the Alentejo's interior (Portugal's desert) for rich, ripe, and fruity reds that frequently go through actual making. It's preferable to stick to coastal areas like the Bairrada if you're searching for a lighter red because the maritime coastal influence there provides a new burst of acidity.
Top 15 Best Portuguese Red Wines Grape Varieties
While many of the red wines coming out of this stunning country have been heavy hitters for generations, some of Portugal's finest red wines are only now beginning to appeal to a worldwide audience. Let's examine the main red wine varieties produced in Portugal today and discover what makes them unique.
1. Alenquer
The vineyards in the hills surrounding Lisbon, the country's capital, are where Alenquer wines are produced. Although Lisbon is not yet well-known on a global scale, the recent surge in travel there suggests that this may soon change.
Alenquer, which is often created from a combination of grapes including Touriga Nacional, Alfrocheiro, Aragones, and Castelao, is bitter, intense, and brimming with character.
2. Alentejo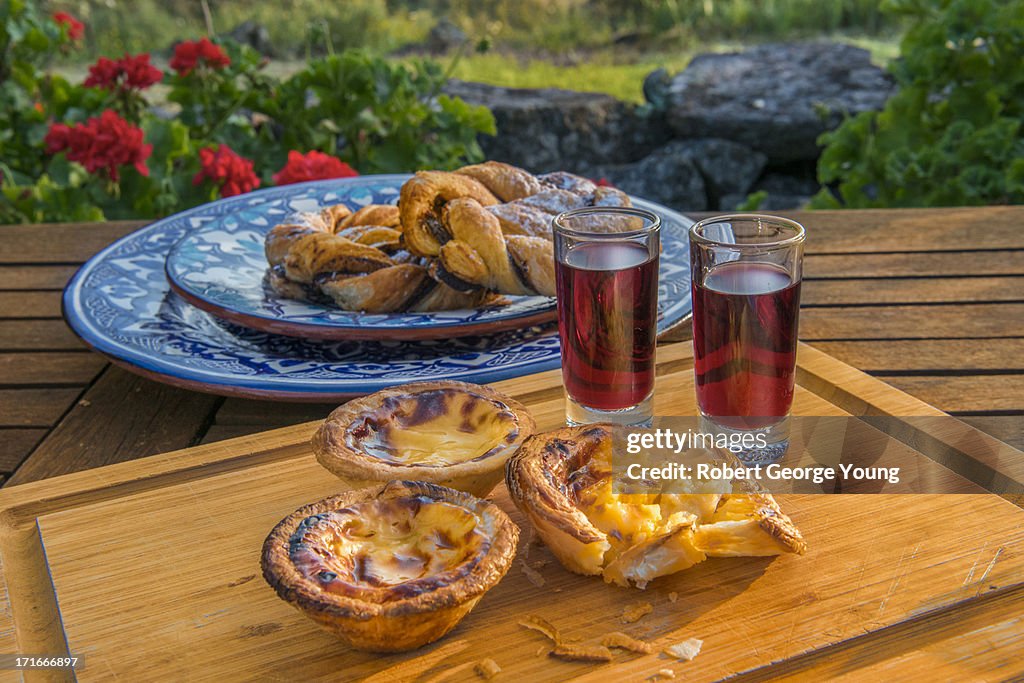 The Portuguese wine area of Alentejo is close to Spain's border. The red wines made here are more akin to those made in Spain and make excellent use of the Aragones grape, sometimes known as Tempranillo.
Another age-worthy, full-bodied red wine from the Alentejo region is produced by blending regional grapes. This wine typically has a rich, savoury flavour profile with notes of earth, spice, tobacco, leather, and dark fruit.
3. Alfrocheiro
Rare Portuguese grape Alfrocheiro can produce exceptional fruity red wines. Although little information is known about the grape's ancestors or origin, it is most likely a native of Portugal. It is believed that because it is related to various regional types, it may be a recent variety that originated on the Iberian Peninsula.
Alfrocheiro is primarily grown in the  Dão wine region and is also present in Alentejo, Bairrada, Tejo, and Ribatejo. The grape is frequently included in blends, and most varietal examples originate from Dão. Alfrocheiro is a picky, demanding, early-ripening grape that produces excellent wines.
4. Baga
The Baga varietal red grapes are primarily used in the Bairrada region of Portugal. Although this grape with dark skin may yield various wines, up until the 1980s, most producers only utilised it to make cheap bulk wines. When the approach and techniques were altered, it was demonstrated that Baga could produce exceptional quality wines with great aromatic structure, good acidity, and firm tannins.
Baga wines are made to age for a very long time and gain a lot from time in the bottle. The strong tannins will weaken, and the scents will typically become more refined and complex. Red berries and fruit notes will be present in young Baga wines, and these smells may develop into more complex expressions of tobacco, plums, and coffee.
5. Bairrada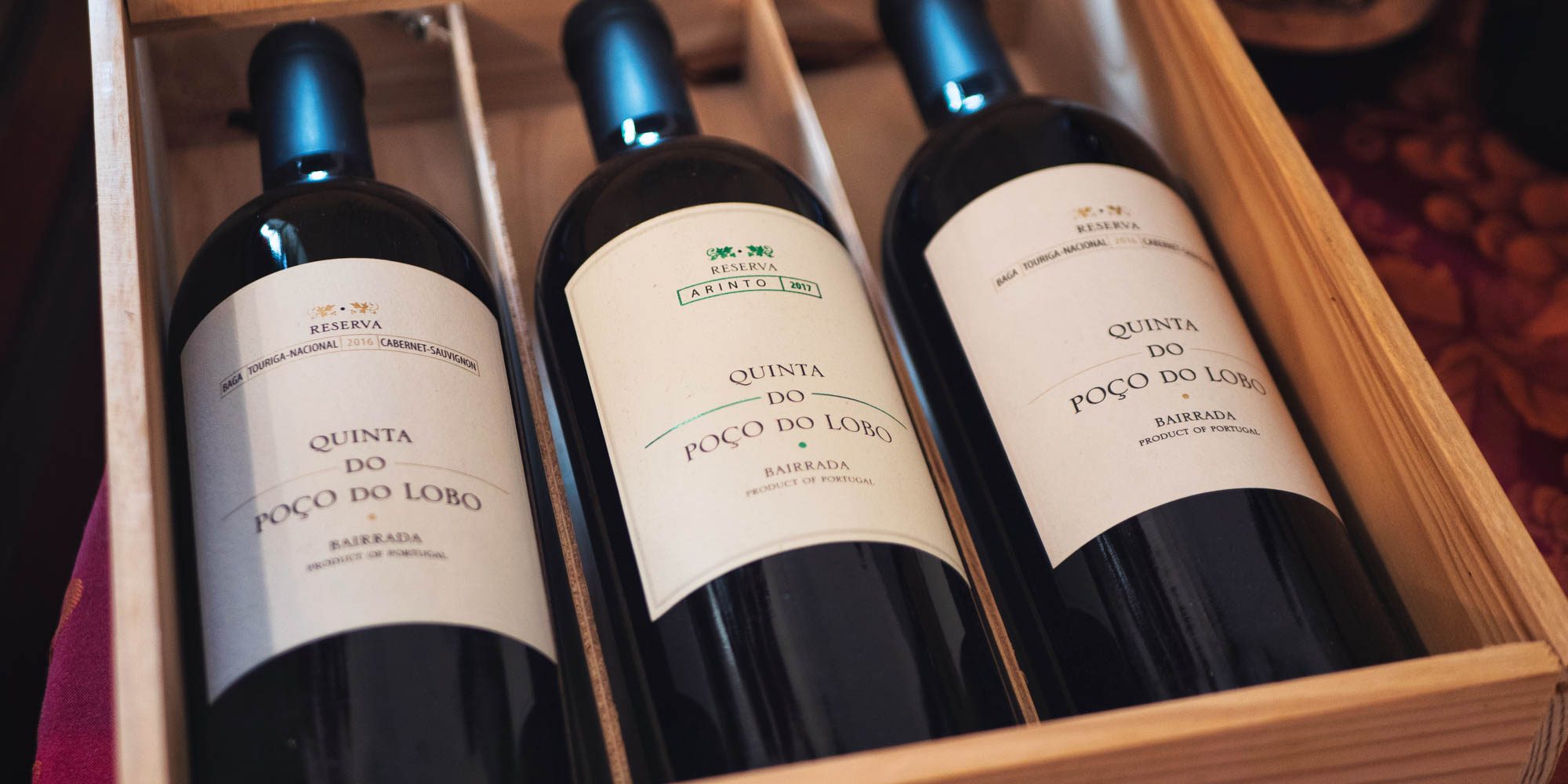 The Portuguese appellation of Bairrada is a tiny, narrow region that borders the Atlantic Ocean. The Baga grape is grown locally, and the area is best known for its varietal red wines. This high-yield grape typically yields robust, long-lasting red wines with high levels of tannin and acidity.
Even though Baga is unquestionably the best grape in the area, other Portuguese grapes like Touriga Nacional and Tinta Roriz, as well as other international varieties like Cabernet Sauvignon, Syrah, Merlot, and Pinot Noir, are also grown and primarily utilised in blends. Bairrada is known for its signature red wines.
Still, it also produces a modest amount of sparkling wines that are bottle-fermented and crisp, mineral-forward whites typically created from Ferno Pires, Bical, and Arinto.
6. Castelão
Castelão is a red-skinned native Portuguese grape primarily grown in Setúbal's sandy soils. However, it is also planted in Tejo and Alentejo. One of the most widely grown grape varieties in Portugal, it is used in varietals and blends and has many different names.
The best expressions of Castelão will produce somewhat rustic, well-structured wines with lively acidity and firm tannins. In contrast, the character of these wines might vary slightly depending on the soil and the region. The tannins tend to soften and become more mellow as they age.
7. Douro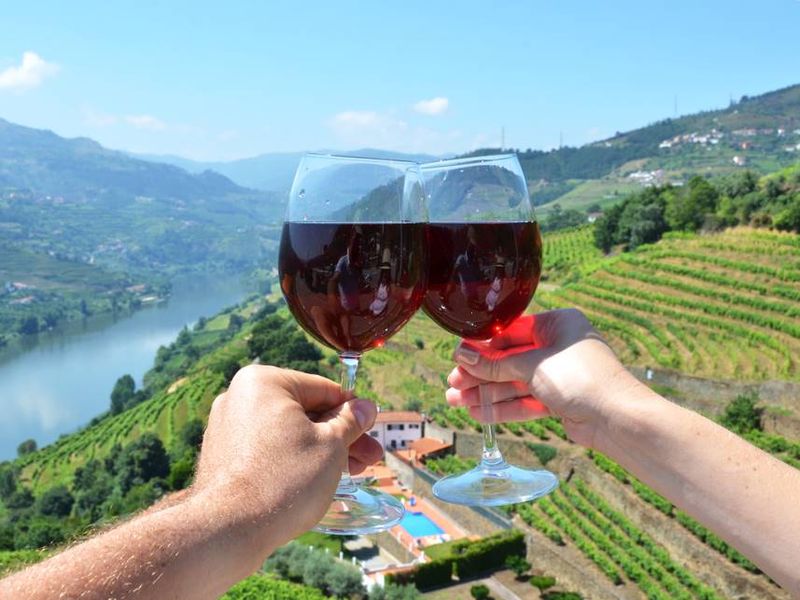 Of all the Portuguese wine areas, the Douro Valley is undoubtedly the most renowned, well-known, respected, and imitated. These wines are big, full-bodied, and have a superb balance of fruit and acidity.
After a few years in a cellar, the utilised Touriga Nacional, Touriga Franca, and Tinto Roriz grapes reveal a lot of subtleties and layers of flavour and scent.
8. Jaen
The grape Mencía, also known as Jaen, has its roots in the Iberian peninsula.  The Bierzo appellation, found in the province of León, is where the grape is most frequently associated in Spain.
Mencía was primarily used to make light, somewhat bland table wines for most of its history. Still, some winemakers have recognised the potential to create more concentrated and higher-quality varietals with a medium body and good natural acidity.
9. Port Wine
Port wine, which comes from the Douro Valley and is sweet, flavorful, and steeped in maritime history.
Although popular native Portuguese grape types like Touriga Nacional, Touriga Franca, Tinto Roriz, and Tinta Barroca are often used to make port, it may actually be created from 52 different grape kinds in total.
This produces a drink with a fantastic range and variation. Black and crimson fruits, caramel, vanilla, chocolate, and strong spice notes like cinnamon, nutmeg, and pepper are typical flavors.
10. Ramisco
Originally from Portugal, ramisco is a red grape. Most of it is grown in the Colares appellation's sandy soils, which are situated northwest of Lisbon. Typically, Ramisco produces young wines with high levels of tannin and acidity. Since the grape is unique to this area, only the Colares appellation is appropriate to examine its characteristics.
Dark berry and violet flavors are typically seen in ramisco wines. Because to the areas' proximity to the Atlantic Ocean, the majority of samples have a pronounced saline-like quality. Ramisco wines typically get better with time. The wines will generally become more balanced with earthy, floral, and herbal flavors as well as a tinge of spice as their initially harsh tannins soften.
 11. Tinto Cão
One of the most widely used red grapes in the Dão and Douro wine regions is Tinta Cão. Despite being one of the tremendous historic Portuguese grapes, its parentage is still unidentified. The vine yields brightly colored, delicate wines with good aging potential and are utilized in both varietal and mixed wines.
The aroma of the wines made with Tinta Cão is typically flowery and fruity, resembling red and black fruit, with sporadic touches of spice and some earthy undertones. The tannins are round and delicate but robust. Acidity, sugar, and alcohol should be perfectly balanced in the best expressions.
12. Touriga Franca
One of the most often cultivated grape types in Portugal is Touriga Franca, commonly referred to as Touriga Francesa. It's used to make varietal wines, but it's best recognized for being one of the key ingredients in red Douro blends and Port wines.
This dark-skinned grape may yield thick wines with fruity and flowery flavors reminiscent of red and dark berries and roses while being frequently listed as less distinguished than Touriga Nacional. The grape is indigenous to Portugal, and although little is known about its lineage, it is thought to be a hybrid between Touriga Nacional and an additional, unidentified grape.
13. Touriga Nacional
Portugal's native red grape variety, Touriga Nacional, is mostly used to manufacture port. It is mostly planted in the Douro and Dão wine regions, and recently it has gained popularity as a dry varietal wine that is affordable and has good age potential.
The wines typically have a high tannin content, a robust body, powerful tastes, and aromas of cocoa, violets, spices, and mint. Occasionally, Touriga Nacional is combined with Tempranillo and Touriga Franca to make more accessible, well-balanced wines.
14. Vinhão
Portuguese Vinhão grapes are mostly grown in Minho and Douro. Most modern plantings can be found in Minho, where the grape most likely had its start. In the 18th century, it was transported to the Douro and given the new name Sousão. It was frequently substituted for elderberries in Douro port blends to provide color, and it is currently being used more frequently as a varietal.
The grape was primarily utilized in Minho to make red Vinho Verde. The grape yields highly acidic, tannin- and alcohol-rich wines with striking colors. The wines have a rustic flavor and are accessible and cool. They often feature lively acidity, well-structured, round tannins, and a delicious, berry-like scent.
15. Vinho Verde Rosado
We all know and adore Vinho Verde, the eponymous "green wine" from Portugal that pairs so nicely with seafood. Vinho Verde Rosado, a rosé variation of the traditional thirst-quencher made from Alvarelho, Amaral, Espadeiro, and Borraçal grapes, is not as well known and translates confusingly as "pink green wine."
With lots of bright, zesty acidity, luscious berry flavors, and a lightness and sharpness that is simply tempting, they are an absolute treat to drink and resemble a very sophisticated raspberry lemonade.
Best Portuguese Red Wine in Kendricks Familia Imports
Here at Kendricks Familia Imports, we only provide the best Portuguese red wines to our customers and if you're interested in purchasing one, then you may choose from the various options that we have listed below for you:
With a deep red garnet color and flavors of cherry, oak, and blackberries, this Fat Baron Shiraz from Casa Ermelinda Freitas is a traditional peppery Shiraz. Definitely suited to the Australian taste, this wine is big and powerful. Come taste a new world wine that honors our great vintners if you're looking for something unique. 
Region - Portugal - Penisula de Setebul
Grape - Syrah
Alcohol - 15%
Size - 750ml
The Alentejo region of Portugal is home to the classy red wine known as Monte das Servas. With grilled beef and a substantial Portuguese caldo, it is well-balanced, rounded, and ideal.
Region - Portugal - Alentejano
Grape - Touriga Nacional, Aragonez, Trincadeira, Alicante Bouschet
Alcohol - 15%
Size - 0.75
Try Kendricks Familia Imports Portuguese Red Wine Today!
If you need the best and most suitable wine for any occasion of yours, then feel free to browse around here at Kendricks Familia Imports and we guarantee that you'll find the right wine for you! We have lots of wine for you to choose from and sold at an affordable price. Shop today to learn more about our products!
Click here to browse our Portuguese White Wines